It was a rainy evening about seven years ago when I entered a book store. It was the perfect refuge – warm lights, thin crowd, a tea bar and loads of books. I marched to the tea bar, ordered a ginger- mint tea, placed my bag on a chair in the seating area and hopped to the alleys to browse for books while the tea was being brewed. Running my eyes like a squirrel, I was surveying the titles one after another when they came to a halt – they spotted a pristine white cover with a circular swirl in blood red. That is it. If the cover art struck me as a bored painter's good night splash, the name at the bottom of it left me thinking. THE ELEPHANT VANISHES. Err… Has the elephant vanished into red-white whirlpool? What kind of a book could this be? And then, my eyes fell on the name at top of the band of the cover. MURAKAMI.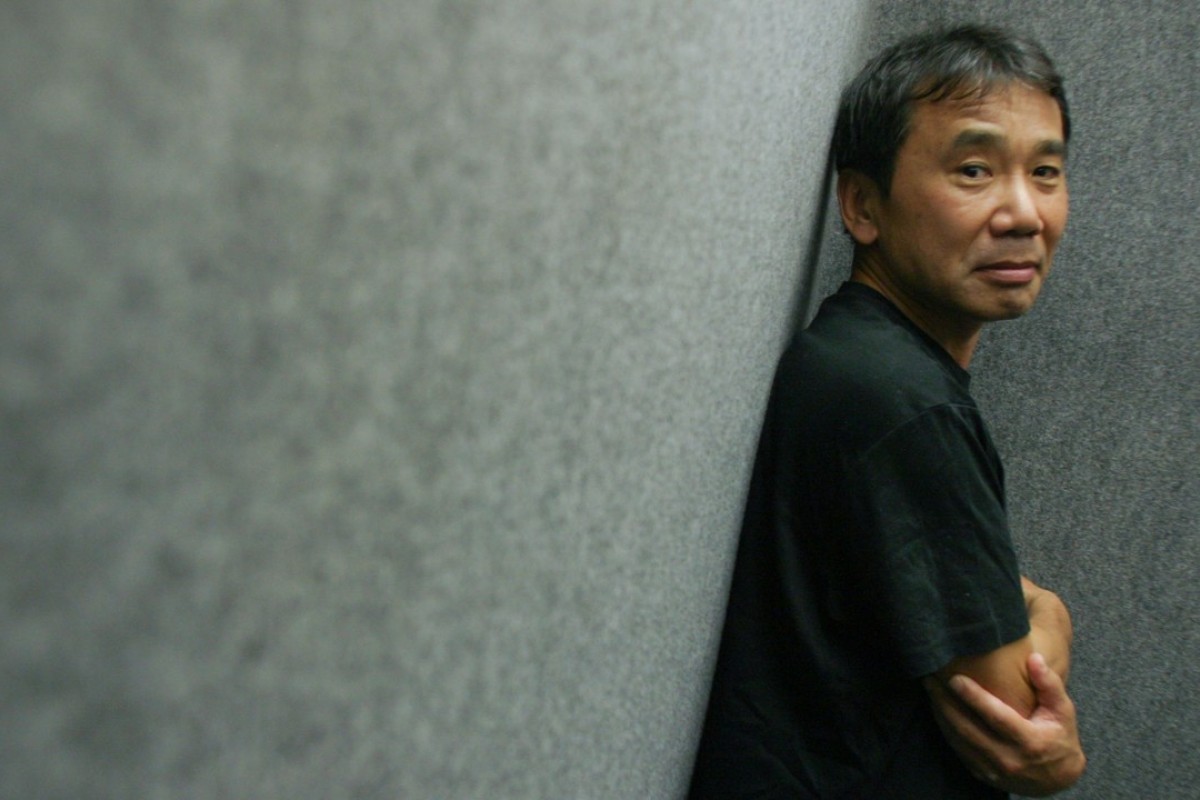 Is it a he or she? A Japanese? A Chinese? A Korean? What kind of genre does s/he write in? Is this a book I want to read now, when the evening is setting in and I am on the verge being serenaded by some piping hot tea and solitude? I toyed with the idea by reading the blurb.
Well, no prizes for guessing that I picked up the book that day. And thus, flagged my relationship with Haruki Murakami. A man, who over the next many years, continued to sway me and surprise me, soothe me and shock me. In his world, ordinary things turned magical; magical became mundane. His idea of love was both endearing and futile, his doggedness both inspiring and fatiguing. He wrote tomes and quickies, short stories and essays, and with every work, left something sparkling for me to wallow in. My journey with him went through Hear the Wind Sing, 1Q84, Kafka on the Shore, Colorless Tsukuru Tazaki and His Years of Pilgrimage, The Strange Library, Kino and Scheherazade and here I am, entering my eighth year with the most wonderful 'What I Talk About When I Talk About Running'.

In this heart-warming, inspiring, anecdotal memoir, Murakami talks about his difficult decision to close his profitable and popular restaurant to dedicate time to writing (which he had just begun doing), and falling on the crutches of running to keep him going. Beginning with short sprints to ending up doing a marathon run of 62 miles in his late 50s, he purged all the negativity off his system and attained a constructive 'void', as he calls it. Insulating himself from worldly cacophony and drawing sweet nectar from his inner springs to fortify his writerly pen is what he achieved by running. While reading, I stumbled upon nuggets of wisdom on writing and life like one would accidentally discover a green patch on the sidelines of a long, tarred running pitch.
"The most important thing we learn at school is the fact that the most important things can't be learned at school."

"It was a major directional change – from the kind of open life we'd led for seven years, to a more closed life. I learnt a lot of important lessons during that time. It was real schooling. But you can't keep up that kind of life forever. Just as with school, you enter it, learn something, and then it's time to leave."

"Emotional hurt is the price a person has to pay in order to be independent."

"I stop everyday right at the point where I feel I can write more. Do that, and the next day's work goes surprisingly smoothly."
He further says that the most important traits of an author are talent, focus and endurance, in that order. He should know. With a writing career spanning half a century, the margin of error can well be dispatched to near naught. I shall be biased and wear it on my sleeve, for what can you possibly not love in an intent that sounds like this:
"I felt that the indispensible relationship I should build in my life was not with a specific person, but with an unspecified number of readers."
The man loves running, another name for embracing life. He began running when he was thirty-three, and he hasn't stopped since. More vitality, jazz, cats and happiness (and a Nobel) to you, Murakami san. Happy 69th Birthday.
[Image1 courtesy rabble.ca, http://www.scmp.com and Image2 courtesy http://www.cgfewston.me]