A Burning by Megha Majumdar
My Rating: 3.5 of 5 Stars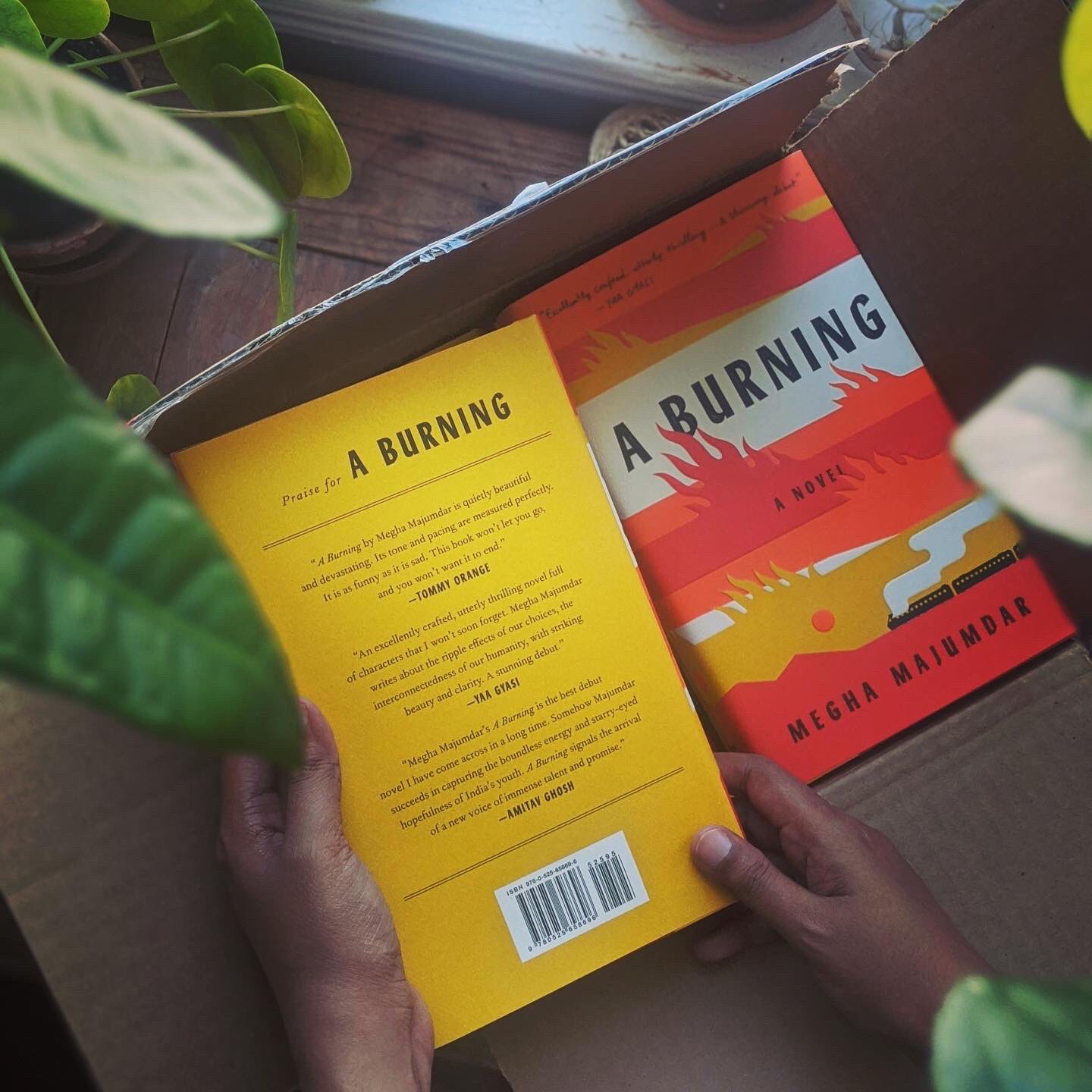 Words. I know they are potent; they can bind and heal, rejuvenate and transform. But, I also know, in equal measure, they can kill.
In 'A Burning', just a pale black string of words on a social media page makes a young Muslim girl, an enemy of the state, and takes her to the darks she had not felt even in the darkest corner of her dingy, tarp-roofed house in a Kolkata slum. A comment is all it takes for the 22 years of her life to be wiped clean off the slate with the powerful duster of sedition.
Keeping Jivan (which, ironically, means life) at the centre, the author draws two more characters, one each on the opposite side of the protagonist. Lovely, a transgender and PT Sir, a school teacher. Neither have a swell resume to grab a berth in the first row of life but they are trying hard. And when both are called to testify in Jivan vs The State case, they take opposite stands and see their destinies unspool in an entirely different air.
An undercurrent of urgency keeps the book going, as if slackening the pace might make the reader look away from the plight of Jivan. Her no-nonsense account of her life in the prison gingerly pricks like that rough, ordinary stone that continues to give scratches on rub until its edges are all blunt and toothless. That even a prison is not without its hierarchies, the press is not without its politics and the court is not without its masters is deftly pinned all over the body of the book, making it bear a look of the haggard, drooping a little every day. Imparting a shining white to Lovely's and PT Sir's dreams by snatching it from Jivan's many skies turns this work into a window into the times we live in – freedom of speech and privacy being routinely sacrificed at the altar of majoritarianism and religious fanaticism.
"The light alerts me when morning comes. Now that I know it is morning, I practice the yoga I learned long ago, on rainy days in school. But my body is reluctant. It adheres, like a block of concrete, to the floor. There is noting supple in my arms. They are twigs, waiting to snap. When I look down, my legs are dry and scaly, white with skin that is neither alive nor willing to shed."
The pages of the register at the morgue flutter. But life goes on. And in between this space, words lie, bidding their time.
Feature Image courtesy vogue.in.