Just like its name, Jubilee is a carnival.
And like in every carnival, the lights go up by gobbling many little patches of dark that the audience never gets privy to. But the dark, the shady lingers and adds wheels to its life. What one gets in Vikramaditya Motwani's luscious, sepia saga set in the pre-independence and post-independence India in, of course, Bombay is this insider's view, from the first row.
A big movie by the famed 'Roy Talkies' has been announced but its new face is under wraps. The shortlisted actor, however, has irked the owner of the studio, Srikant Roy, for more reasons than one and Roy dispatches his minion, Binod Das, to fetch him and intends to set the record straight once the movie stakes are taken care of. But things don't go as per plan as unexpectedly, the Mountbatten Plan, approving partition of India, gets declared (on 3rd June, 1947), triggering communal riots in several locations including Lucknow where our actor, a certain Jamshed Khan from Karachi, is in the midst of his theatre acts.
And thus ensues a run and chase game involving cinestars, financiers, distributors, media owners, businessmen, bureaucrats, courtesans and above all, artists with a throbbing desire to make it big in the showbiz.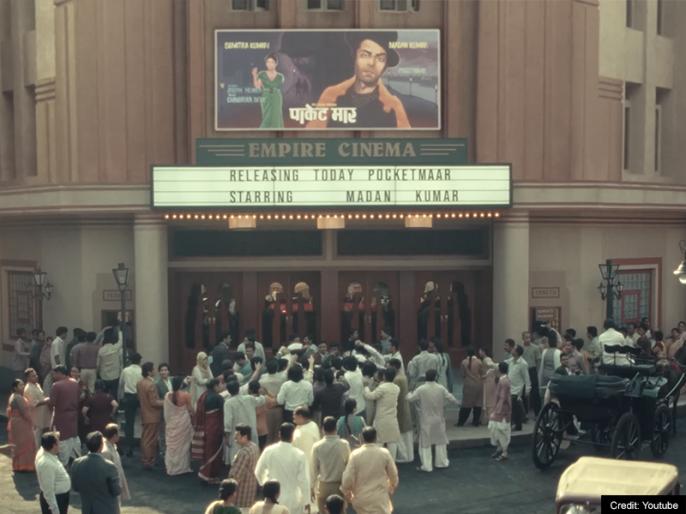 The series caught my attention primarily for its director – his oeuvre has gems like Lootera, Trapped, AK vs AK and Sacred Games. Intelligent and sensitive portrayals are his forte and he has rarely fallen off that mark. Hence, the interest in Jubilee.
And despite not being a fan of binge-watching, I ended up ripping through its 5 episodes in one go. Intentions sodden in charred black and yet frames washed in incandescent lamps lit up the screen, worthy of holding the central current of the series aloft. Aparshakti Khurana's Binod is so layered that watching the unpeeling of his character was as delicious as nerve-quickening. In a particular train scene, he befriended the unsuspecting Jay Khanna (who is Jamshed's friend) and kept me guessing with his barely-noticeable shifts of eyes and lips and fingers and body on what his next step be. Prosenjit Chatterjee fits the character of Srikant Roy like a glove – imperious, calculative, bold and agile. His compassionate side, as I said before, is ambiguous and thus, tantalizing.
Rest of the cast – Aditi Rao Hydari, Sidhant Gupta, Wamiqa Gabbi and Ram Kapoor – also do justice to their roles, elevating the story to one that is both nostalgic of a cine-era bygone and pensive of, arguably, the most significant socio-political event of the last century and its lasting consequences. I shall write more about them in my next post.
Because you see, Part-II shall drop on 14th April and cannot for it! Won't you be too if I told you the interval dropped at a stage where Jay Khanna from the refugee colony has, at last, been able to erect a studio for his directorial debut after managing to scrape through a huge loan and mortgaging his single status to an upcoming politician's daughter, but is left high-and-dry by the nth-minute refusal of the superstar – Madan Kumar (aka Binod Das) – to be its hero?
Watch on Amazon Prime.